Reinforced soil protection retaining wall against rockfall
Geo Rock Wall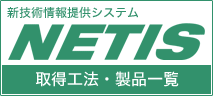 New Technology Information System (NETIS) Registration Number:HR-990009-V (Expiration of publication period)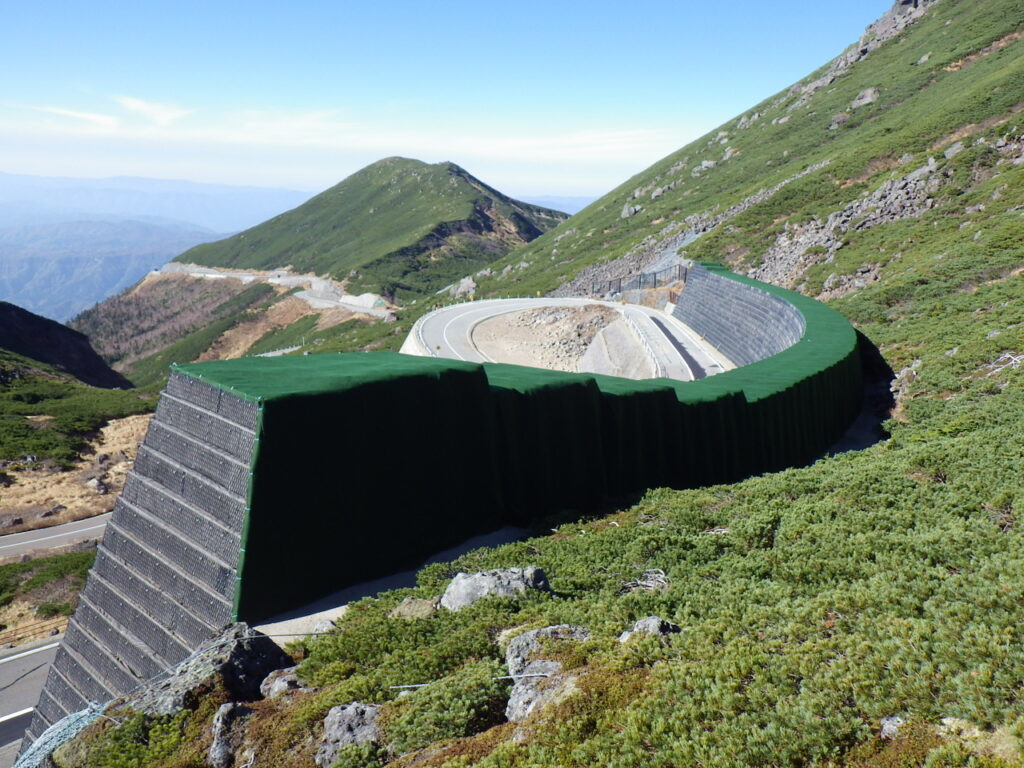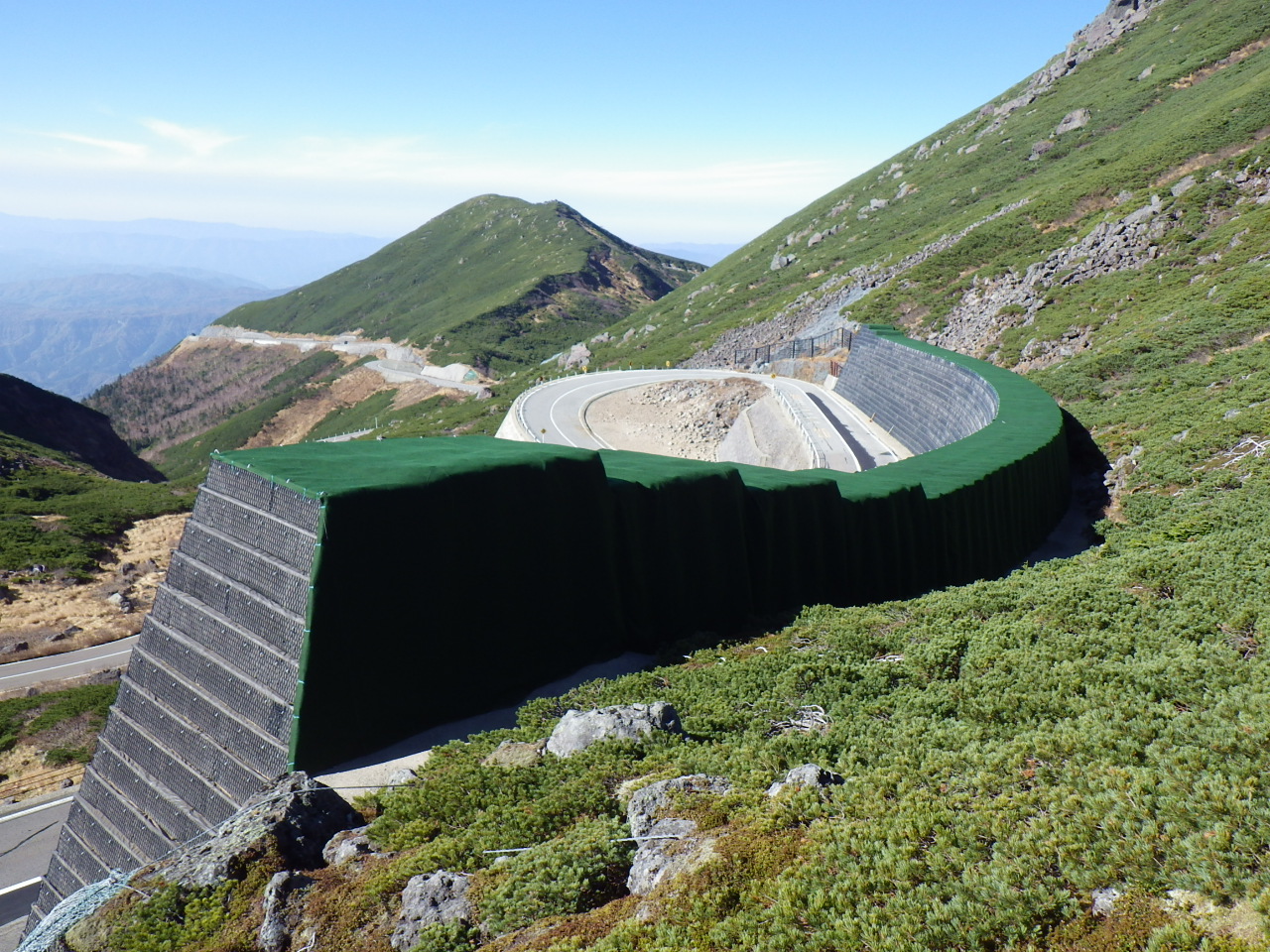 Outline
Excellent shock absorption
New and unique retaining wall for rockfall countermeasure
Geo Rock Wall is a standby type reinforced soil protection retaining wall method which has a complex "soft" structure of Resistor reinforced by Hit receivers, Shock transmitters, and Rockdem. Many variations are possible according to the purpose and the impact force, and save from the danger of rockfall or or snowslide. 
Geo Rock Wall can absorb high energy of 5500kJ (rockfall diameter 2500mm) by adding Hit receivers (Gandem) and Shock transmitters (Geora Bag) to a Resistor reinforced by the impact-resistant geogrid "Rockdem".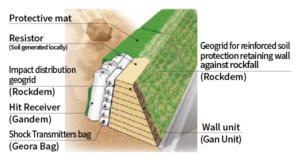 By combining a wall unit (Gan Unit) with a vegetation sheet, it can create a green steep slope. In addition, since the protection surface itself absorbs a large amount of impact energy, it has little effect on the supporting ground. And it can be installed for protection of tunnel entrances and rock sheds, and also on concrete retaining walls that do not have sufficient bearing capacity against excessive earth pressure.
Characteristics
Rockdem is available for a wide range of soil quality and can be installed on verious site.
No special treatment is required on the supporting ground because Geo Rock Wall does not transmit the impact force to the supporting ground.
It is a soil structure and can be constructed under various site conditions.
It can green the wall surface, and it harmonize with the landscape
Economical compared to conventional construction methods
Comparison of Rockfall protection methods

Geo Rock Wall types and comparison method
Type
Works
Rockfall diameter
Standard energy
Comparison method
Price ratio
Type I
Rockfall
Steep slope
Training wall
ø 1000
~500kJ
Rockfall protection retaining wall
1:1.3
Type II
Rockfall
Steep slope
Training wall
~ø 1500
~1500kJ
Rockfall protection retaining wall
1:1.6
High energy absorption fence
1:1.7
Type III
Rockfall
to ø 2500
to 5500kJ
High energy absorption fence
1:2.0
Rockshed + Styrene foam
1:8.0
*The height of rockfalls is calculated as H=40.0m.
*The shape is a standard shape for each type. It will change depending on the conditions.
*The price ratio is the comparison between Geo Rock Wall and the comparative construction method.
Main materials
Impact receivable geogrid  Rockdem

A geotextile with enhanced tenacity and impact resistance strongly reinforces the embankment as a Resistor.
Hit receiver (Gandem)

It is a high-elongation, high-strength geotextile bag with locally generated soil that first receives impact of rockfall.
Shock transmitter (Geora Bag)

A bag filled with locally generated soil, made of geotexitle of relatively small elongation for distributing and transmitting the impact force.
Protection mat (Miracle Guard sheet)(Miracle Guard sheet)

A thick non-woven fabric with hight light-shielding properties to prevent ultraviolet ray deterioration on Hit Receiver bags and Shock Transmiter bags and to reduce the damage caused by rockfalls.
Wall unit (Gan Unit)

Expanded metal processed product to maintain the shape as a protection retaining wall. Enhanced antiseptic properties by galvanising and polyethylene coating.
Vegetation sheet
Promotes vegetation greening.