Fiber sheets for repairing and reinforcing concrete
Carbon Fiber Sheets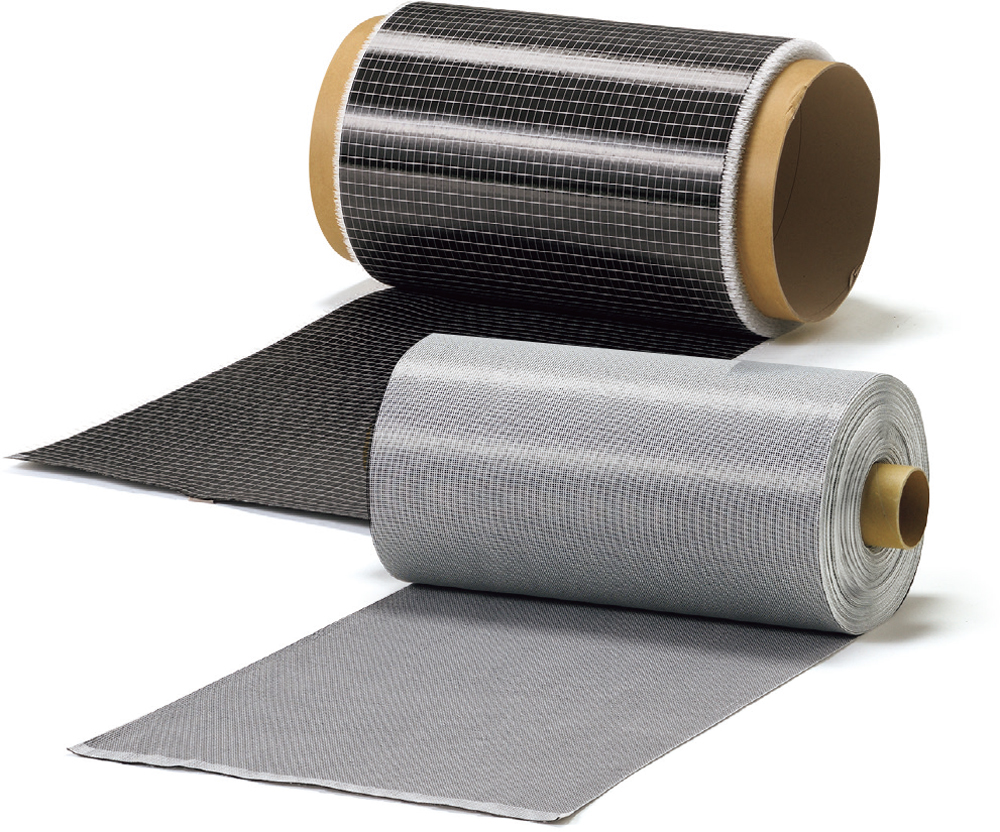 Outline
High-strength fiber sheet for seismic reinforcement, load-bearing enhancement, and peeling prevention
Carbon fiber sheets are fiber sheets for repairing and reinforcement of concrete structures using carbon fibers which have around one quarter the specific gravity of iron and an approximately 10 times greater tensile strength. They are affixed to existing concrete materials, and are further strengthened by bonding between the fibers using an impregnating adhesive resin. They exhibit the same effect as increasing the iron reinforcing bar amount using carbon fiber reinforced plastic (CFRP) forming.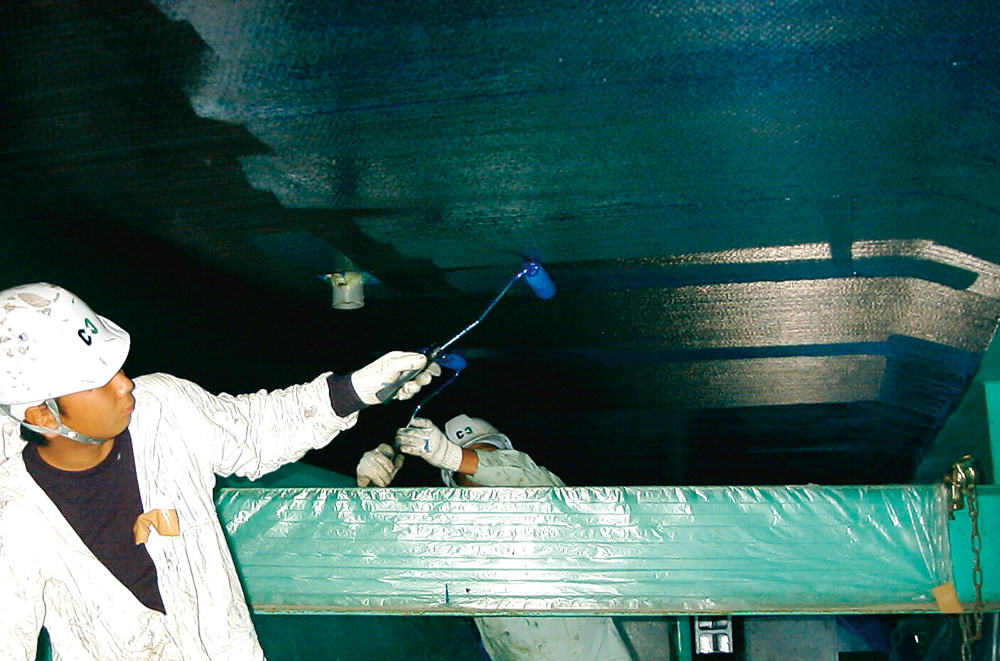 Characteristics
The 400-600g mass per unit product is a knit type which exhibits a favorable resin impregnating ability.
Application
One-direction type
Seismic reinforcement for railroad, road bridge piers and structural columns
Reinforcement of bridge beams, structural crossbeams and structural slabs
Floor slab durability improvement
Two-direction type
Tunnel lining to prevent peeling off
Concrete viaduct repair
Countermeasures against cracks and peeling of concrete structures
Standard / specification
One-direction Carbon Fiber Sheets / Specification
Product name
Product No
Fiber type
Weight per area
(g/m2)
Tensile strength
(N/mm2)
Tensile elasticity
(kN/mm2)
Design thickness
(mm)
Width
(mm)
Length
(m)
FF sheet
CR120
High-strength carbon fiber
200
3,400 or more
245
0.111
500
100
CR130
300
0.167
CR140K
400
0.222
50
CR145K
450
0.250
CR160K
600
0.333
*Other sheet width and length requirement, please contact us.
Two-direction Carbon Fiber Sheets / Specification
Product name
Product No
Fiber type
Weight per area(g/m2)
Tensile strength(N/mm2)
Tensile elasticity(kN/mm2)
Design thickness
(Warp/Weft)
(mm)
Width
(mm)
Length
(m)
FF sheet
CR220
High-strength carbon fiber
200
2,900 or more
245
0.0556/0.0556
1000
50
Related products / construction methods