Geotextile for embankment and ground reinforcement
ADEAM (F type)
Geogrid products
Obtained Construction technology examination certificate: No. 0119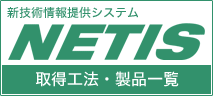 New Technology Information System (NETIS) Registration Number:KK-980079-VE (End of publication period) 2014 Utilization Promotion Technology (New Technology Utilization Evaluation Conference )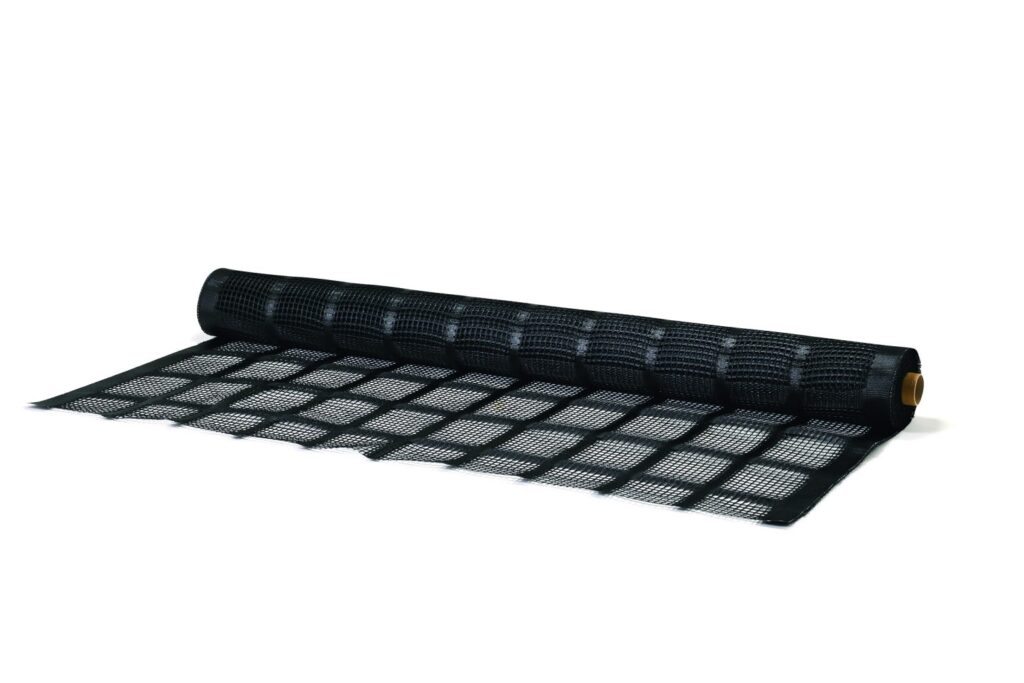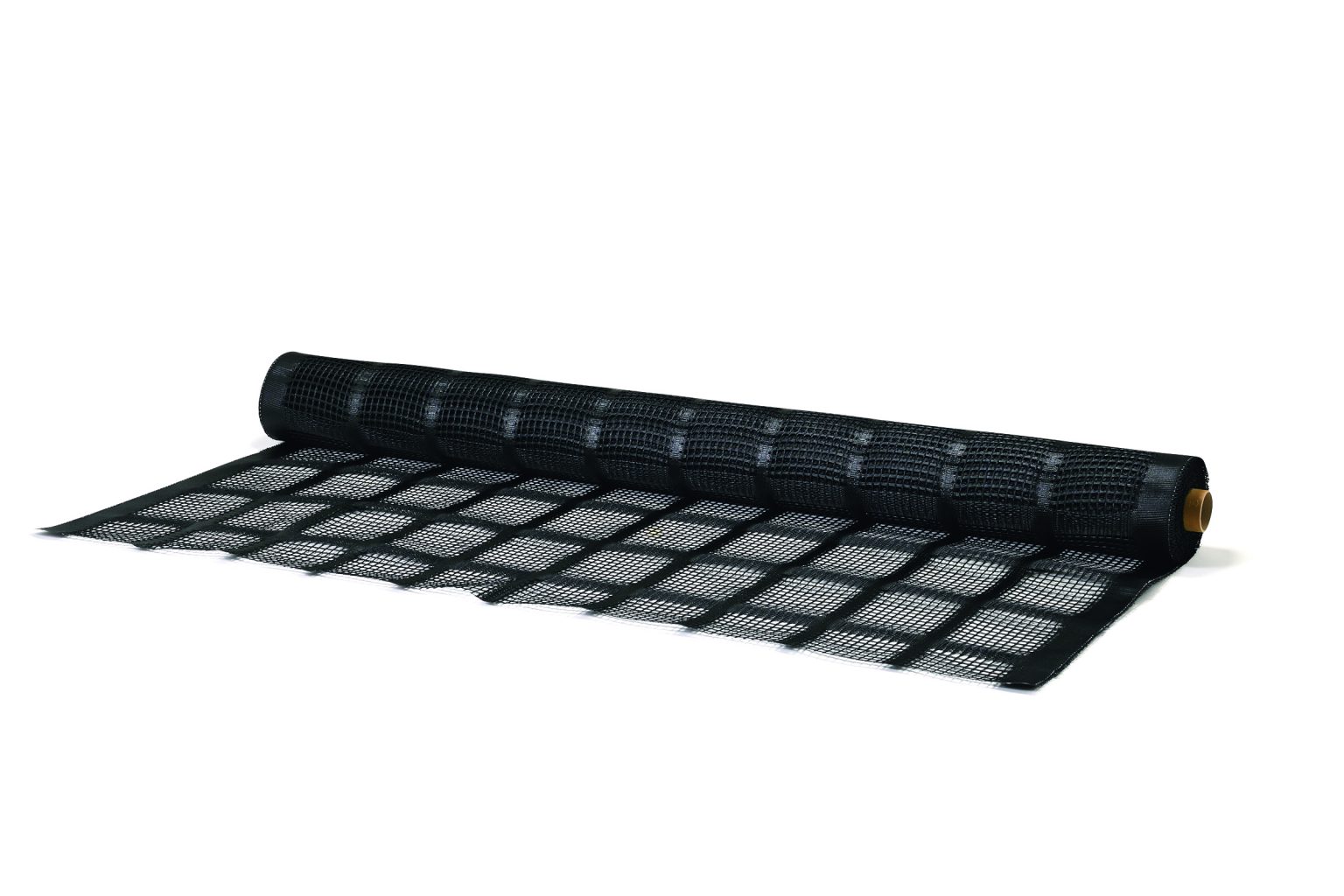 Outline
The definite geotextile for embankment and ground reinforcement in various applications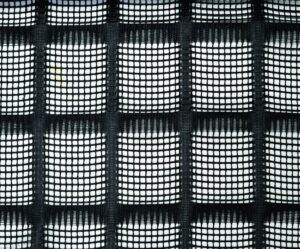 ADEAM is a high-strength, low-elongation, low-creep strain geotextile made from aramid fiber (Technora®), made in two types of HG type and F type.
ADEAM F type is a flexible woven fabric base type, with a special resin coating on a grid-style woven fabric made by interweaving polyester fibers and aramid fibers. Suitable for reinforcement of high embankment on gentle slopes, embankment reinforcement on soft ground and soft ground surface treatment work, etc.
Characteristics
High strength and low elongation characteristics enables to confine the soil, and build a safe embankment.
Excellent friction with soil
Excellent weather resistance, chemical resistance, cold / heat resistance and impact resistance
Standard / specification
Standard / characteristics
F type
Product No.
Mesh
(mm)
Width
(m)
Length
(m)
Quality control strength
(kN/m)※1
Elongation
(%)
Product standard strength
(kN/m)※2
The Limit tensile strength
(kN/m)
considering creep
F-80
18×16
2.0
50
80×80
6.0×15.0
75
44
F-100
18×16
2.0
50
100×100
6.0×15.0
90
54
F-150
18×16
2.0
50
150×100
6.0×15.0
145
87
F-200
18×16
2.0
50
200×100
6.0×15.0
180
110
* All of the mesh, quality control strength, and elongation rate  indicate "warp x weft".
 * 1 Quality control strength: Standard strength in quality control tests (width of speciment [1 strand] / tensile strain speed [50% / min]) to check quality during product manufacturing under standard test environment
* 2 Product standard strength: The base strength for designing reinforced soil with ADEAM, and is the standard strength in performance confirmation tests (test specimen width [wide- width 20 cm] / tensile strain speed [1% / min].
Tensile / creep properties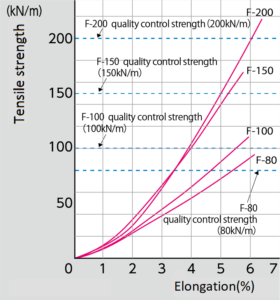 Quality control strength is the strength per warp strand converted to the strength per 1 m width. Tensile strain speed 50% / min.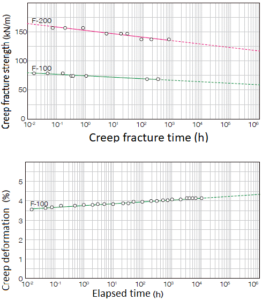 ADEAM has excellent characteristics against creep fracture, and the fracture strength after 106 hours is estimated to be near the figure shown above. ADEAM has a small creep strain and can fully exert a reinforcing effect.
Related products / construction methods