Weed Preventing Sheet
GEO FLEECE Weed Preventing Sheet BSN-850ME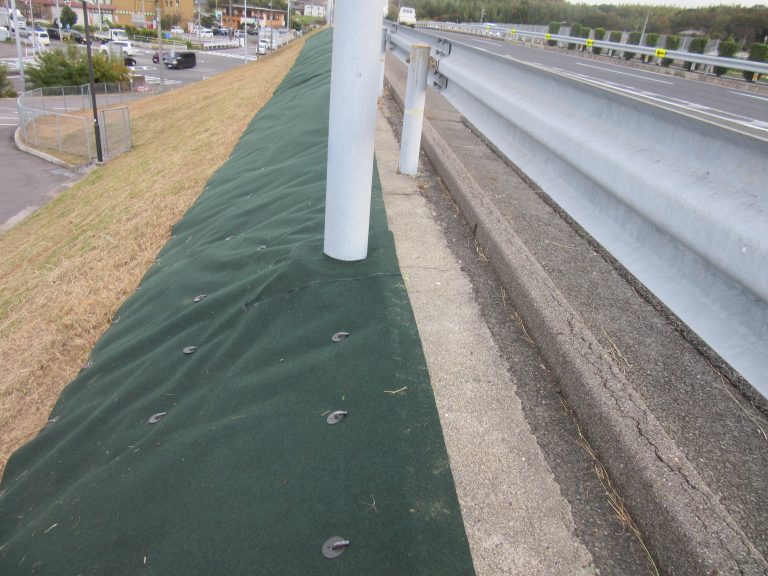 Outline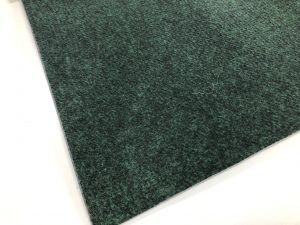 GEO FLEECE Weed Preventing Sheet BSN-850ME has excellent durability and weed control effect with the three-layer structure of non-woven fabric and intermediate resin layer.
It is a global environment friendly product to prevent weeds without using pesticides.
Characteristics
① Excellent weed control effect
Since the resin layer in the middle blocks 100% of sunlight and moisture, and the sheet strength is high, it suppresses the growth of strong weeds such as cogongrass.
② Excellent durability
Excellent weather resistance with the three-layer structure of polyester non-woven fabric layer and resin layer. (Weather resistance test conducted by a public institution)
③ Fire resistant
It has passed the Fire Service Act standard value by the Clevis Tobacco method, and the sheet does not burn with littering of cigarettes.
④Good matching to the landscape
Since the non-woven fabric layer on the surface is moderate dark green, it easily matches to the surrounding natural environment and the landscape.
Application
Road slope shoulder / median strip
Standard / specification
| Item | BSN-850ME |
| --- | --- |
| Width (m) | 1 or 2 |
| Length (m) | 20 |
| Material | Polyester / polyolefin |
| Mass (g/m2) | 850 |
| Thickness(mm) | 2 |
| Tensile strength (Warp×Weft)(N/5cm) | 630×850 |
| Light shielding rate (%) | 100 |
| Reference life time | 20 |
| Application | Road slope shoulder / median strip |
| Note | Fire resistant |
Related products / construction methods