Oil boom winder
Oil boom winder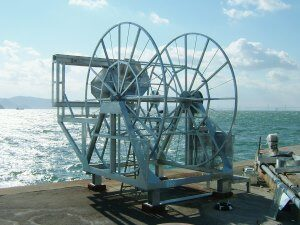 Outline
The extension of the boom is very important for the quick initial operation in case of an emergency such as an oil spill accident. By installing a winder, it is possible to quickly expand the boom and minimize the prevention of oil diffusion.
We MAEDAKOSEN tie-up with each winder manufacturer and propose the best winder that meets the needs of the site.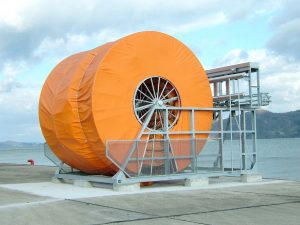 Characteristics
Quick expansion is possible, and it can be operated by a small number of people for fully automatic type.
There are a manual winding type, an electric winding type and a fully automatic type.
Movable or fixed type can be selected according to the installation conditions.
Related products / construction methods