Oil spill diffusion prevention boom for rivers
OK Oil Fence BT
Ministry of Land, Infrastructure, Transport and Tourism Type- approved products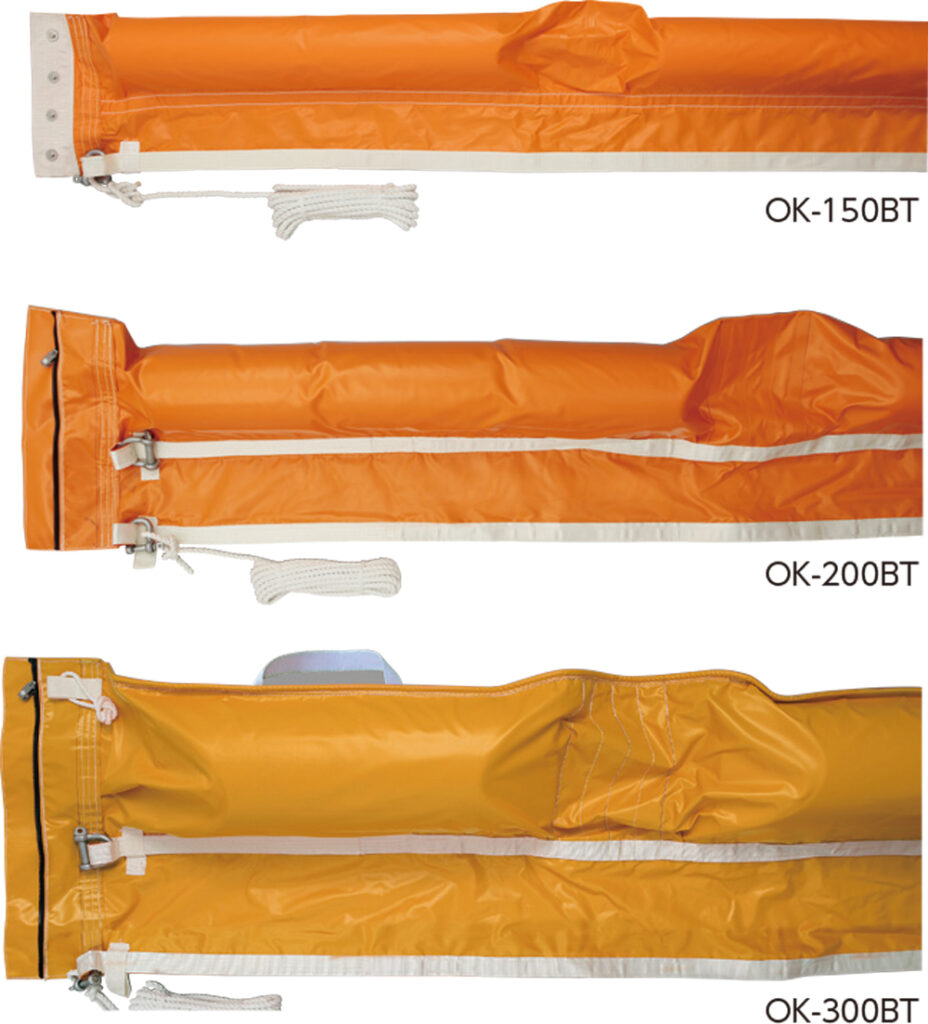 Outline
It has a damming effect
even in places with current.
For oil spill accidents occurring in rivers, the Oil Fence BT is a bottom tension type oil boom that distributes to a diffusion preventing effect even in locations subject to currents.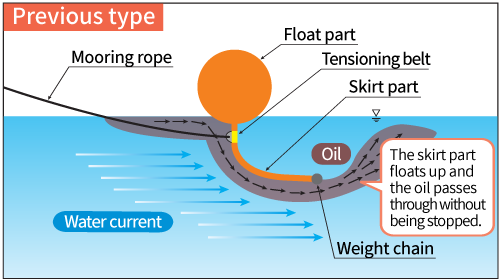 Characteristics
Because the boom utilizes a structure in which the mooring rope holds the lower edge of the skirt, the skirt will not float up under the effect of currents and the captured oil will be unable to escape.
Since the boom does not incorporate weights and is therefore light in weight, it will be possible to easily implement transportation, installation, and removal by a small number of people.
Application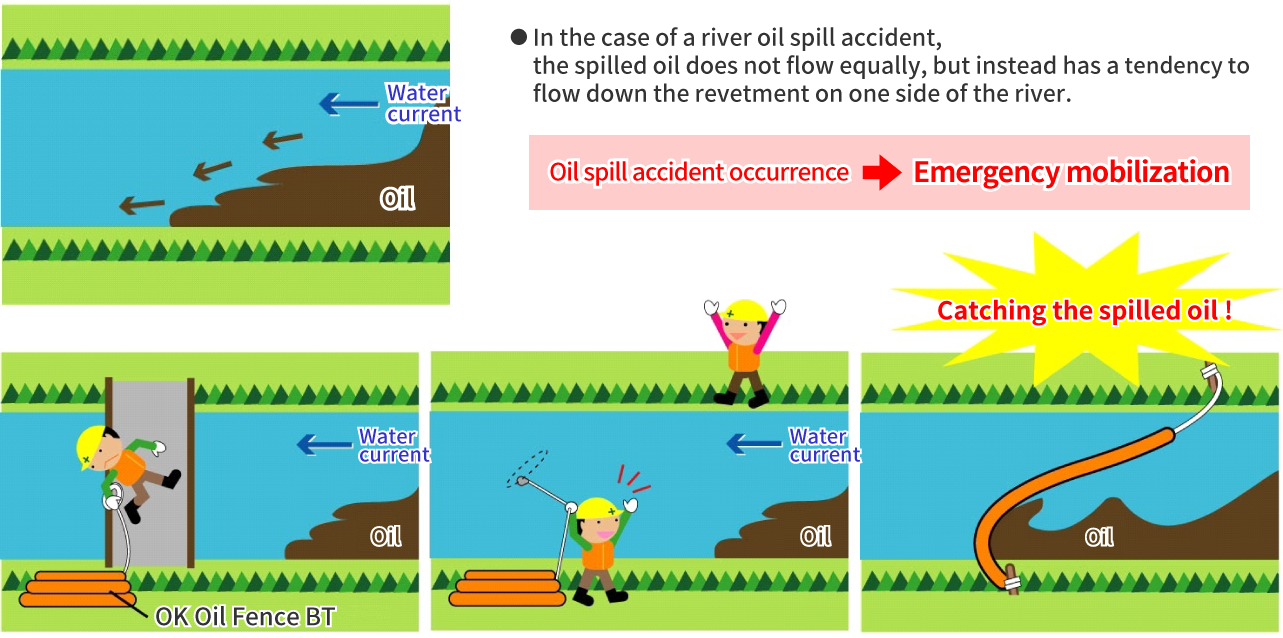 By using a bridge or lead-weighted throwing rope, pass the end of the OK Oil Fence BT across to the opposite bank, and after extending the boom recover the captured oil using oil absorbing mats or oil recovery equipment.
Standard / specification
Standards
Product No.
Float diameter
(mm)or more
Under  water 
(mm)or more
Length(m)
Weight
(kg/span)
Packing size
L×W×H
(cm)
Connection
method
Usage
OK-150BT10
150
200
10
12
65×100×35
B
Short form/For urgency
OK-150BT20
150
200
20
24
65×100×65
B
Short form/For urgency
OK-200BT
200
300
35
85×135×65
F
Short form
OK-300BT
300
400
50
115×155×95
F
Decree B
* Weight and packing dimensions are reference values.
-Accessory:Anchoring rope φ12mm×10mL 2pcs Shackle:S-16 2pcs
-Customized size and specification products are also available.
-Connecting method:B=Nuts and bolts fixing method、F=Fastener fixing method
-OK Oil Fence BT and conventional oil boom can be connected (example: OK-200BT and A type、OK-300BT and B type)
-A dedicated adapter to increase bottom tensions is also available.
-Connect both ends of bottom parts when anchoring
Related products / construction methods