Tunnel Repair / Reinforcement Method
MAGNE LINE PT Method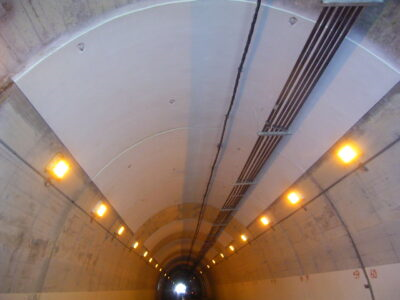 Outline
A tunnel repair / reinforcement method that applies high adhesion durability with know-how on thin winding reinforcement
Applied the know-how of high adhesion durability and thin construction technology cultivated in the bridge deck slab reinforcement method (PSR Method) and bridge pier seismic reinforcement method (PP Method) to tunnel repair and reinforcement methods.
Although it is a tunnel reinforcement work environment, it is an epoch-making construction method that enables construction in a wet state, can be firmly integrated with lining concrete, and enables visual inspection after reinforcement.
When embedding injection into the surface of a tunnel lining and there is a concern that the existing lining will collapse due to the injection pressure or the load of the injection material, it is necessary to reinforce the existing lining in advance.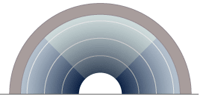 Characteristics
The reinforcing layers can be thin.
Since it is the same inorganic material as the existing lining concrete, the repair and reinforcement parts are integrated and there is no risk of peeling off.
The increase in dead load is small
Can be installed even when the construction surface is wet
Since it is constructed with the same material, continuous work is possible.
Construction can be done safely without worrying about ignition, explosion, or poisoning.
Visual inspection is possible after reinforcement
Reinforced cross section
When reinforcing lining concrete, reinforce with reinforcing bars or lattice
reinforcing bars. In addition, welded wire mesh and mesh sheets are installed and repaired for cross-section repair and flaking prevention.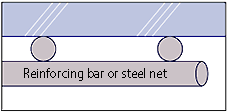 Related products / construction methods