RC Floor Slab Bottom Surface Thickening Reinforcement Method
MAGNE LINE PSR Method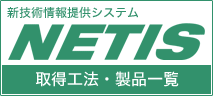 New Technology Information System (NETIS) Registration Number:QS-980191-VR(Expiration of publication period)

Outline
A construction method in which the existing floor slab and the reinforcing bar are integrated to obtain not only bending capacity but also reinforcement effect against shearing
This is a method in which reinforcing steel rebars are attached to the bottom of the floor slab and then completely integrated with the existing floor slab using a MAGNE LINE. The shape of the elastic and flexible structure provides not only bending, but also a reinforcing effect against shearing, and the anti-corrosion effect of the MAGNE LINE improves durability. The reinforcing effect has been checked in various tests such as a one-point loading test which conducted at the Public Works Research Center in1985, a wheel load running test conducted at Osaka University in 1995, and in 1999, a stepwise wheel load running test conducted at the former Ministry of Construction Public Works Research Center.
Characteristics
Since it is installed from the underside of the floor slab, it can be installed without stopping traffic.
Since it is a construction method that reinforces the existing floor slab, it does not generate industrial waste.
Can be installed in any weather condition
Since there is no noise or vibration during construction, it does not bother the surrounding area.
Visual inspection is possible after reinforcement
Has rust and corrosion prevention effects at the same time as reinforcement
Even if rainwater invades from the upper part of the bridge surface, it will not stay.
The amount of reinforcing bars required for reinforcement can be obtained by RC theory.
Construction procedure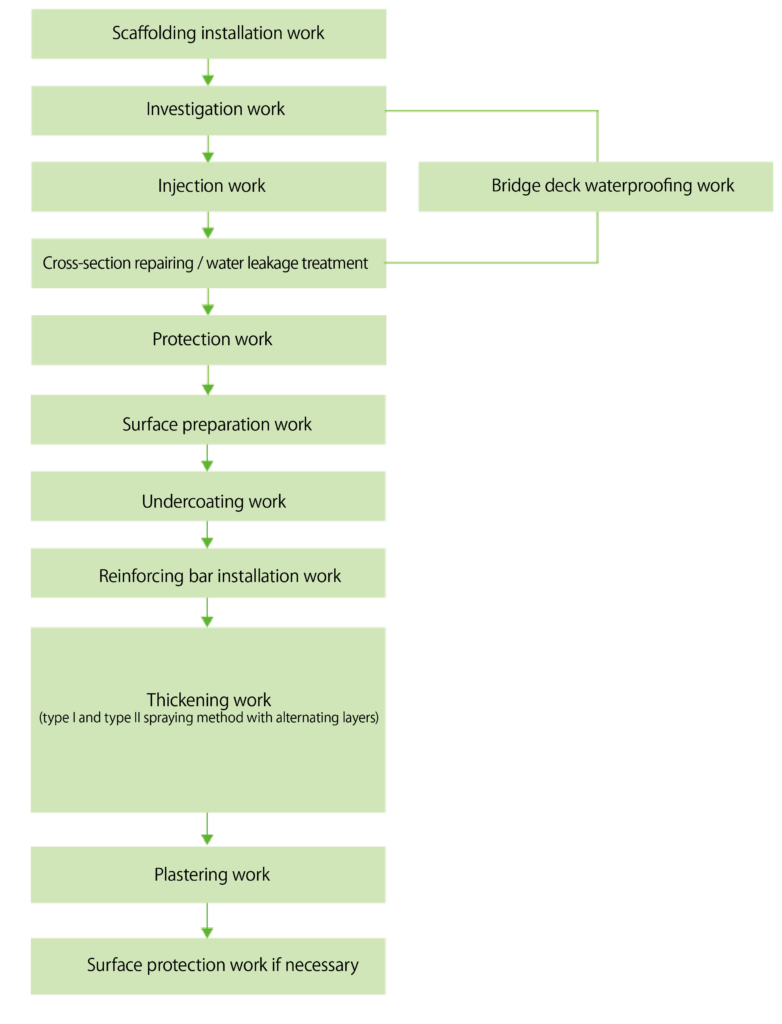 Related products / construction methods