Drainage material for tunnel arch part
MONODREN RB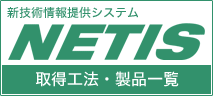 New Technology Information System (NETIS) Registration Number:HR-090010-VE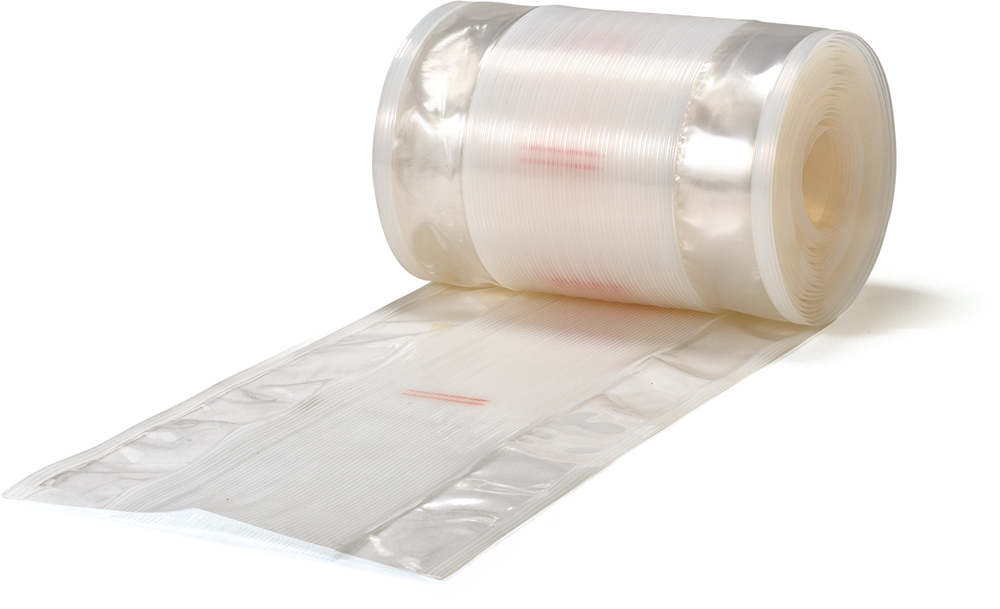 Outline
MONODREN RB is a drainage material developed for tunnel arch parts. By adopting a unified form for the ribbed structure that is used for securing the flow amount and the lug parts which are used for fixing the material with nails, the drainage function and the workability have been improved.
Characteristics
Because the drainage part has a ribbed structure, blockages due to the buildup of free lime rarely occur.
By integrating the lug parts for mounting at each end, the mounting by nailing can be easily implemented.
Measurement lines are provided at 1m intervals, so that the usage amount can be checked after installation.
(Because two lines are incorporated, if the part between the lines is cut, measurement will also be possible from the end line.)
The material is made from polyethylene, which can be easily cut using scissors.
Because the material is thin, it will not interfere with the NATM sheet installation.
The RB-3050FT has been improved to a type that supports the rear surface flat type tunnel insulated lining method (FILM).
By adding fins for preventing water inflow, inflow of the back filling material (mortar) to the inside of the drainage material has been reduced. (RB-3050FT)
By incorporating projections on the ribbed structure rear surface, adhesion with the back filling mortar has been provided. (RB-3050FT)
Vertical grooves prevent nail displacement during nailing. (RB-3050FT)

Application
NATM installation method usage example


MONODREN RB
Usage examples
Product No.
Thickness
(mm)
Width
(ribbed structure part)
(mm)
Total width
(reference value)
(mm)
Length
(m)
Fin presence
Arch part drainage
RB-3060
6.0
300
600
20
Absent
RB-3050FT
500
Present
MONODREN
Usage examples
Product No.
Tube diameter
(mm)
No. of tubes
Thickness x width (Reference value)
mm
Permeating water filter
Remarks
Arch part drainage
TK-3NT
20
3
23×120
Net
Both fins provided with belts
MK-3NT
30
35×170
Vertical (longitudinal) direction drainage
M-3NT-S05
30
3
35×170
Net
One fin
Invert bottom drainage
MK-3
30
3
35×170
Non woven fabric
Fin width 150 or more
* Regarding the MONODREN (TK-3NT, MK-3NT) product diagrams, please refer to the MONODREN Catalog.
Standard / specification
Specification
Product No.
Thickness※注1
(mm)
Width※注2
(mm)
Pressure resistance※注3
75kN/m²load
Fin
RB-3060
6
300
10% or less
RB-3050FT

Red:Nail slippage prevention slit

Yellow:Influx prevention fin
※Above rate is a referential value.
※1:ribbed structure part
※2:ribbed structure part, Total width:RB-3060:600mm, RB-3050FT:500mm(reference value)
※3:Compressibility at 75kN/㎡ load
Drainage ability