Rockfall protection fence
Nature Net method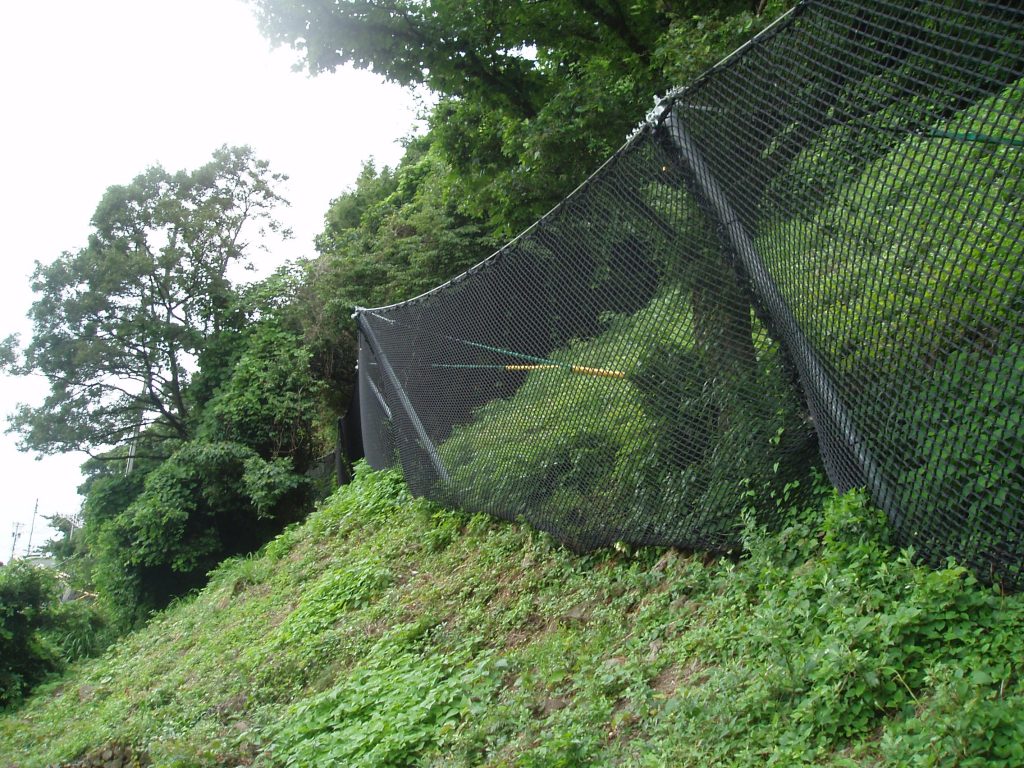 Outline
New type of protective fence that absorbs large rockfall energy with
high-strength and high-toughness net made by fiber
Characteristics
Nature Net method absorbs impact only by the elongation and strength of the fiber net and rope.
There are three main members to exhibit the characteristics of Nature Net method.
Nature Net
Hit receiveing part which is formed with a high-elongation and high-strength rope around the Raschel netting.
Nature Rope
High-strength ropes made of high-elongation polyester and have high shock-absorption performance.
They are used not only for the hit receiving part, but also the  ropes of Nature Net and Nature Sling of holding material.
Nature Belt is used as an auxiliary rope material for the hit receiving part.
Pillar material
The piller is fixed by Multi-locks based on the lock bolt. Due to the toughness of the lock bolt and Multi-lock structure, it can be operated 360 ° and it follows flexibly with the net and rope moving against rockfalls.
Impact energy absorption mechanism
Since Nature Net absorbs rockfall energy flexibly by deforming flexible structural members, all structural members begin to deform almost at the same time as the rockfall collides.
Behavior at each stage by high-speed camera (1/200)

Other application
Nature Net can be applied under the following conditions.
Related products / construction methods