Rubble Net Layered Construction Method
BU Wall Method
"Rubble Net Layered Construction Method" Design and Construction Manual conformed product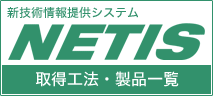 New Technology Information System (NETIS) Registration Number:KT-170101-A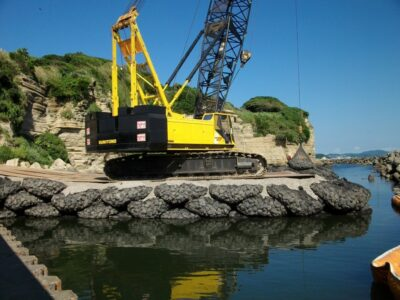 Outline
BU Wall Method creates a better construction environment
by taking advantage of the excellent stability, workability of Bottle Unit.
BU Wall Method is a method of constructing a temporary embankment structure by layering Bottle Units with filling materials (locally generated materials or purchased crushed stones) at the site or temporary storage site to resist the acting external forces and to secure the stability of the structure.
Since Bottle Unit is manufactured from raschel netting utilizing polyester fibers, the product is light weight and good workability, and it has sufficient strength against the load when lifting up and down. The specified strength is maintained even after 5 years under general outdoor use conditions.
In addition, because of its excellent workability, it is suitable for temporary structures on roads, rivers, etc. that require construction and removal in a short period of time, and for disaster recovery work.
Characteristics
Applicable to temporary structures less than 5 years
Excellent durability
High water permeability
Flexible and fitting the ground unevenness
Excellent workability and can shorten the construction period
Bottle Unit can be diverted multiple times
Main materials
Rock bag/Net bag for bag-type foot protection, Bottle Unit
Bottle Unit is a bag material with a Raschel double structure netting used recycled polyester fiber.
Related products / construction methods