Functional spunbonded non-woven fabric
Hydrophilic SPLITOP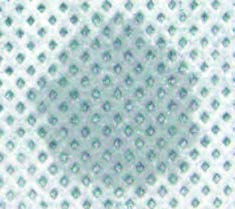 Outline
Not only highly hydrophilic, also effective for static electricity prevention
The SPLITOP kneaded the hydrophilic agent into fabric exhibits excellent hydrophilic properties and water permeability. it has no volatile components and can be used in confined spaces safely.
Characteristics
Kneading hydrophilic agent into fabric provides long-lasting fire resistance.
The permeability coefficient (cm/s) is 6.56 x 10-2(JIS A 1218 compatible). Flow rate is approximately 7L/10cm2 per minute.
Made of excellent acid and alkari resistant polypropylene
The hydrophilic property reduces static electricity charge.
Hydrophilic effect
Application
sheet to prevent dew condensation used inside
agricultural greenhouses
Non-woven fabric for prevention of static electricity
Outer wrap material for diapers
Standard / specification
Product No. / Standard
Product No.

Mass




(g/m

2

)

Standard




(Width cm×Length m)

Color

Characteristics

SP-1070E-HY
70
210×1000
105×1000

Natural

Permeability coefficient (cm/s):
6.56 x 10-2(JIS A 1218 compatible)
*These values are for reference only and are not guaranteed.
*The customised specification of color, width, length, etc. can be quoted at request basis.